Istaknuto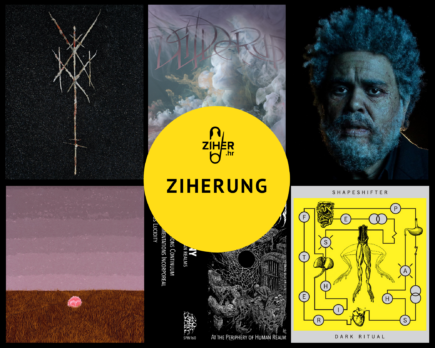 21.05.2022.
Vrijeme čitanja: 3 minute Nova godina - novi ja. Naravno da ne - koliko god želio da taj statement bude točan. Isto to je mislio i Celeste koji godinama štanca iste albume. Kod mene i dalje siječanj izlazi debelo u godini.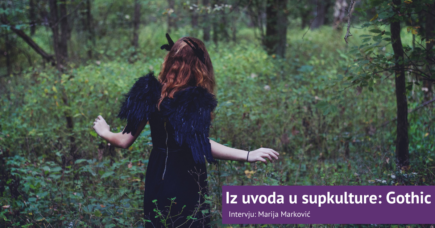 27.03.2022.
Vrijeme čitanja: 7 minute Razbijamo predrasude i upoznajemo drugačije kroz prozor u supkulture. Marija Marković predstavnica je gothic supkulture koja ujedinjuje sve vrste umjetnosti, a u razgovoru s Goranom Terzićem otkriva da stil njeguje i kroz glazbeno stvaralaštvo.
Film
26.07.2019.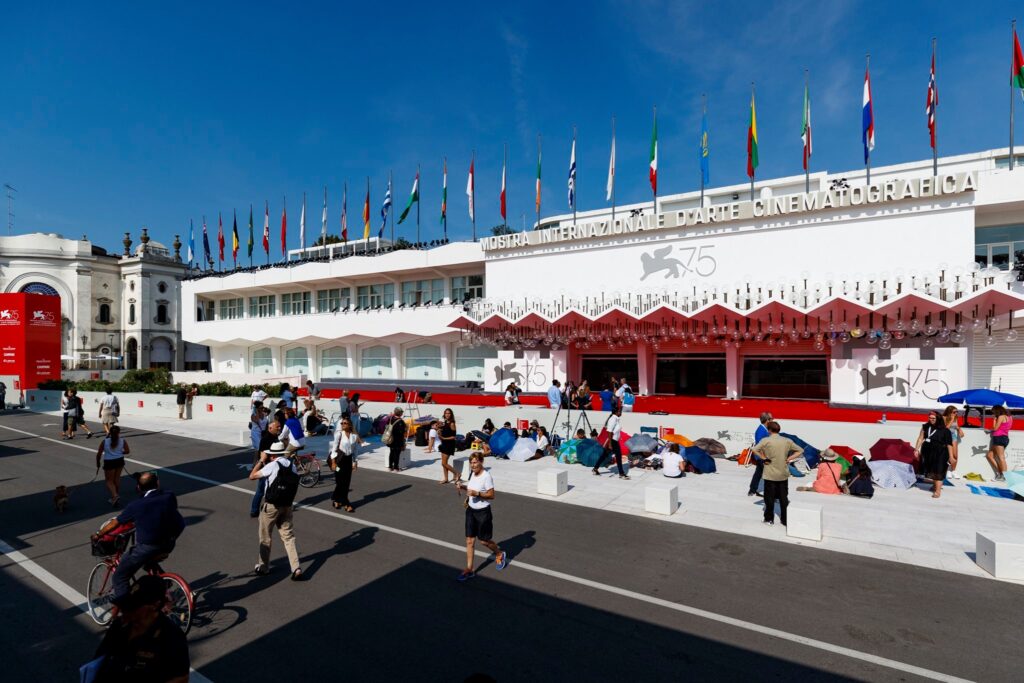 Facebook: La Biennale di Venezia
Vrijeme čitanja:
3
minute
U proteklih nekoliko tjedana saznali smo da se Venecijanski filmski festival, ove godine odvija od 28. kolovoza do 7. rujna te da će film otvaranja biti The Truth redatelja Hirokazu Kore-eda. Danas smo napokon dobili i novost koji će se sve filmovi prikazati na ovogodišnjem Festivalu.
Wasp Network nevjerojatnog Olivier Assayasa, Ad Astra James Grayja, About Endlessness Roya Anderssona i Guest of Honour Atoma Egoyana samo su neki od naslova koji će se natjecati za ovogodišnjeg 'Zlatnog lava'.
U natjecateljskom program nalaze se i velika holivudska redateljska imena poput Romana Polanskog, Stevena Soderbergha, Noaha Baumbacha, a potpunu listu filmova Festivala prenosimo u nastavku:
Natjecateljski program
The Truth (Hirokazu Kore-eda)
The Perfect Candidate (Haifaa Al-Mansour)
About Endlessness (Roy Andersson)
Wasp Network (Olivier Assayas)
Marriage Story (Noah Baumbach)
Guest of Honour (Atom Egoyan)
Ad Astra (James Gray)
A Herdade (Tiago Guedes)
Gloria Mundi (Robert Guédiguian)
Waiting for the Barbarians (Ciro Guerra)
Ema (Pablo Larraín)
Saturday Fiction (Lou Ye)
Martin Eden (Pietro Marcello)
La mafia non è più quella di una volta (Franco Maresco)
The Painted Bird (Václav Marhoul)
Il sindaco del rione sanità (Mario Martone)
Babyteeth (Shannon Murphy)
Joker (Todd Phillips)
J'accuse (Roman Polanski)
The Laundromat (Steven Soderbergh)
No. 7 Cherry Lane (Yonfan)
Izvan konkurencije
Dugometražni igrani
The Burnt Orange Heresy (Giuseppe Capotondi)
Seberg (Benedict Andrews)
Vivere (Francesca Archibugi)
Mosul (Matthew Michael Carnahan)
Adults in the Room (Costa-Gavras)
The King (David Michôd)
Tutto il mio folle amore (Gabriele Salvatores)
Dugometražni dokumentarni
Woman (Yann Arthus-Bertrand, Anastasia Mikova)
Roger Waters Us + Them (Sean Evans, Roger Waters)
I diari di Angela – Noi due cineasti. Capitolo secondo. (Yervant Gianikan, Angela Ricci Lucchi)
Citizen K (Alex Gibney)
Citizen Rosi (Didi Gnocchi, Carolina Rosi)
The Kingmaker (Lauren Greenfield)
State Funeral (Sergei Loznitsa)
Collective (Alexander Nanau)
45 Seconds of Laughter (Tim Robbins)
Specijalne projekcije
No One Left Behind (Guillermo Arriaga)
Il pianeta in mare (Andrea Segre)
Electric Swan (Konstantina Kotzamani)
Irrevérsible – Inversion Intégrale (Gaspar Noé)
Zerozerozero – Episodes 1 and 2 (Stefano Sollima)
The New Pope – Episodes 2 and 7 (Paolo Sorrentino)
Never Just a Dream: Stanley Kubrick and Eyes Wide Shut (Matt Wells)
Eyes Wide Shut (Stanley Kubrick)
Program "Horizonti"
Zumiriki (Oskar Alegria)
Pelican Blood (Katrin Gebbe)
Bik eneich – un fils (Mehdi M. Barsoui)
Blanco en Blanco (Théo Court)
Mes jours de gloire (Antoine de Bary)
Nevia (Nunzia de Stefano)
Moffie (Olivier Hermanus)
Hava, Maryam, Ayesha (Sahraa Karimi)
Rialto (Peter Mackie Burns)
The Criminal Man (Dmitry Mamuliya)
Revenir (Jessica Palud)
Giants Being Lonely (Grear Patterson)
Verdict (Raymund Ribay Gutierrez)
Balloon (Pema Tseden)
Just 6.5 (Saeed Roustaee)
Shadow of Water (Sasidharan Sanal Kumar)
Sole (Carlo Sironi)
Madre (Rodrigo Sorogoyen)
Atlantis (Valentyn Vasyanovych)
Posebni događaji:
Goodbye, Dragon Inn (Tsai Ming-liang)
Venice klasici
Dugometražni igrani
The Incredible Shrinking Man (Jack Arnold)
La Commare Secca (Bernardo Bertolucci)
The Spider's Strategem (Bernardo Bertolucci)
The Criminal Life of Archibaldo de la Cruz (Luis Buñuel)
The Passage of the Reno (André Cayatte)
Maria Zef (Vittorio Cottafavi)
Crash (David Cronenberg)
Francisca (Manoel De Oliveira)
The House is Black (Forough Farrokhzad)
The White Sheik (Federico Fellini)
In the Current (István Gaál)
The Hills of Marlik (Ebrahim Golestan)
The Death of a Bureaucrat (Tomás Gutiérrez Alea)
Out of the Blue (Dennis Hopper)
Ecstasy (Gustav Machatý)
Mauri (Merata Mita)
Tiro al piccione (Giuliano Montaldo):
New York, New York (Martin Scorsese)
The Red Snowball Tree (Vasiliy Shukshin)
The Great Gaucho (Jacques Tourneur)
Dugometražni dokumentarni:
Fellini fine mai (Eugenio Cappuccio)
Boia, maschere e segreti: L'horror italiano degli anni sessanta (Steve Della Casa)
800 mal einsam: ein tag mit dem filmemacher Edgar Reitz (Anna Hepp)
Se c'é un aldilà sono fottuto. Vita e cinema di Claudio Caligari (Simone Isola, Fausto Trombetta)
Life As a B-Movie: Piero Vivarelli (Fabrizio Laurenti, Niccolò Vivarelli)
Babenco – Alguém tem que ouvrir o coração e dizer: Parou (Bárbara Paz)
Leap of Faith (Alexandre O. Philippe)
Fulci for Fake (Simone Scafidi)
Tarkovskij Cinema Prayer (Andrej Andrejevich Tarkovskij Jr.)
Program 'Sconfini'
Chiara Ferragni – Unposted (Elisa Amoruso)
Les épouvantails (Nouri Bouzid)
Il varco (Federico FErrone, Michele Manzolini)
Effetto domino (Alessandro Rossetto)
Program 'Biennale College'
The End of Love (Keren Ben Rafael)
Lessons of Love (Chiara Campara)
This is Not a Burial, It's a Resurrection (Jeremiah Lemonhang Mosese)
Tjedan filmske kritike
Natjecateljski program:
All This Victory (Ahmad Ghossein)
Parthenon (Mantas Kvedaravičius)
The Prince (Sebastian Muñoz)
Psychosia (Marie Grahtø)
Rare Beasts (Billie Piper)
Scales (Shahad Ameen)
Tony Driver (Ascanio Petrini)
Izvan konkurencije – Prva noć
Bombay Rose (Gitanjali Rao)
Izvan konkurencije – Film zatvaranja
Sanctorum (Joshua Gil)
Selekcija Venice Days
Natjecateljski program
Only the Animals (Dominik Moll)
You Will Die at 20 (Amjad Abu Alala)
A Bigger World (Fabienne Berthaud)
The Weeping Woman (Jayro Bustamante)
The Long Walk (Mattie Do)
Beware of Children (Dag Johan Haugerud)
5 Is the Perfect Number (Igort)
Corpus Christi (Jan Komasa)
Arab Blues (Manele Labidi)
They Say Nothing Stays the Same (Jō Odagiri)
Lingua Franca (Isabel Sandoval)
Izvan konkurencije
Time of the Untamed (Bartabas)
Posebni događaji
My Brother Chases Dinosaurs (Setfano Cipani)
House of Cardin (P. David Ebersole, Todd Hughes)
The Prisoner (Federico Olivetti)
Scherza con i fanti (Gianfranco Pannone)
Mondo Sexy (Mario Sesti)
Burning Cane (Phillip Youmans)
(Visited 155 times, 1 visits today)